LG household (Split) series include a variety of air conditioners, suitable for use in residential homes, apartments, small offices and other spaces that require compact, economical, quiet, easy and quick install devices, designed for style and functionality and easy to use on a daily basis. All Split series air conditioners are equipped with electronic control, automatic temperature-keeping function, infrared remote control, multi-speed fans and various types of air filtration systems. The majority of LG air conditioners have the latest technology – an inverter compressor, which helps to minimize power consumption, improve performance and extend the life span of the conditioner.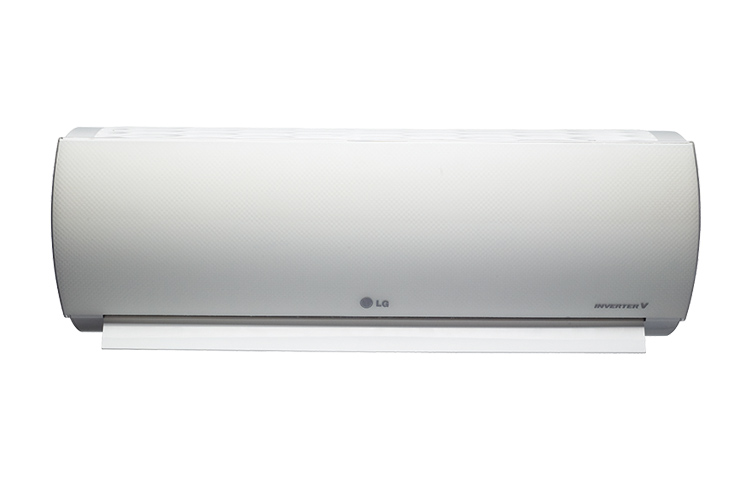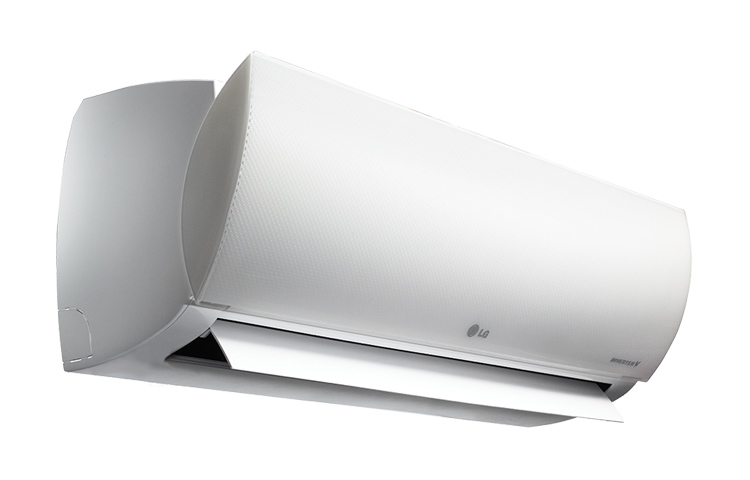 The new-generation air conditioner Inverter Prestige V offers excellent energy-saving features, and a wide range of innovative filters and sophisticated design. Thanks to the revolutionary LG Inverter technology, the air conditioner is powerful, quiet and reduces energy consumption by up to 38%. The exhaust outlet optimum design provides a powerful airflow that will cool the room for up to 5 degrees in just 5-6 minutes, allowing cool air to flow into every corner of the room. 
Standard air conditioners are capable of cooling only, while the Prestige Inverter V can also be used as a heater. It is equipped with a number of innovative air filters that provide clean air without any unpleasant odors, allergens and viruses. More than two million Plasmaster ions flowing through the air conditioner not only sterilize, but also destroy harmful substances and odor near the device, while LG's unique micro-organisms and allergens destruction technology hold fume and destroys allergens and viruses.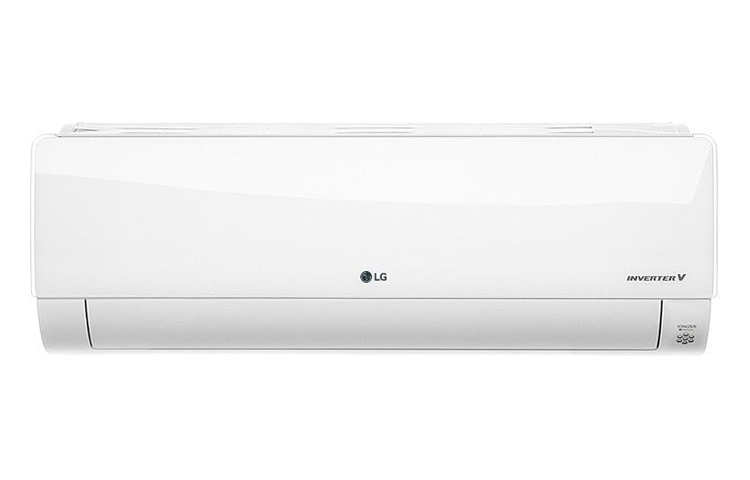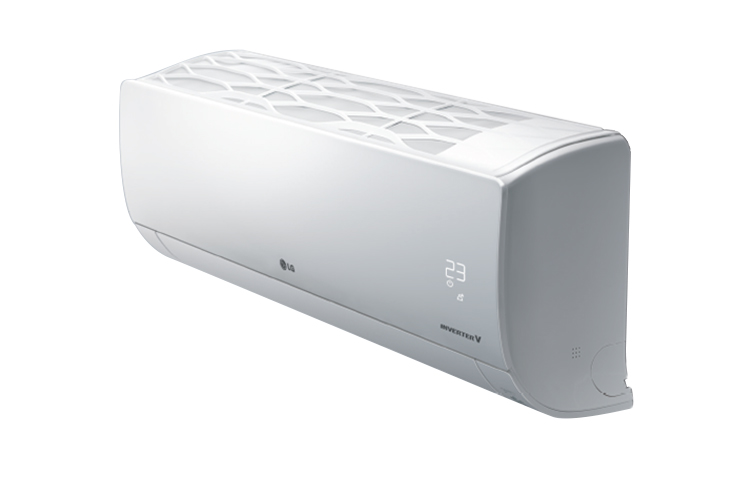 This conditioner had more than 2 million Plasmaster ions that sterilize not only the air that passes through the air conditioner, but also the harmful substances and odor from the environment. It is easy to clean and maintain – double protection filter is easily removable, so it is easy to clean both – the filter and the inside of air conditioner. Automatic cleaning function dries the moist in heat exchanger in order to prevent bacteria and mold from forming.
3M micro-filter protection, due to strong electrostatic forces on the filter surface, collects harmful microscopic substances, including pollen and tiny dust that causes respiratory diseases. When conditioner cools air, it sets cooling blades up, allowing cold air to flow up. In the case of air heating, blade drives the heated air downwards to heat the space from the floor, thus ensuring a smooth and pleasant temperature in the room.
This is the most popular LG air conditioner model. It will allow you to enjoy the cool breeze in your home, even on the hottest summer days, thanks to its modern cooling system to cool the room instantly. The timer will allow you to select the mode of operation for air conditioning by choosing the most suitable time for you, thus without disrupting your peace of mind. It's quiet in its operations. 
It contains Plasmaster ions that sterilize the air and remove harmful substances and odor from the environment. It has double protection filter, which can be easily removed for cleaning the conditioner.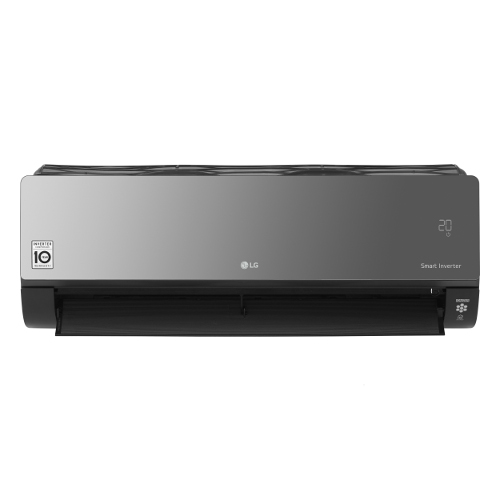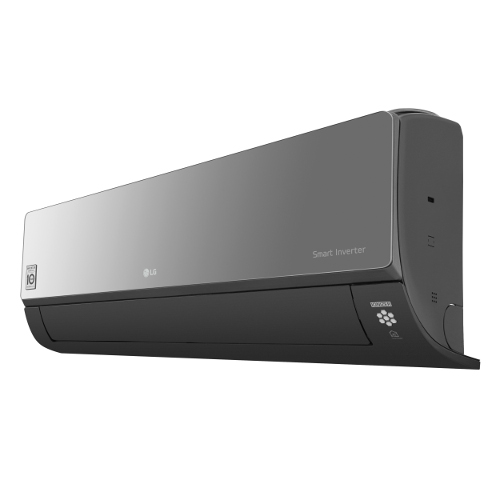 ART COOL Slim conditioner is distinguished by its elegant lines and sophisticated hidden lighting frame. Its minimalist design will fit into any environment.
It has a built-in ionizer Plasmaster Plus, which produces more than three million sterilizing and odors eliminating ions, which will protect you from odors and harmful substances in the air. Micro dust filter surface creates a strong electrostatic charge that prevents harmful microscopic substances, including pollen and fine dust that causes respiratory diseases. It is incredibly quiet, reaching only 19 dB at night mode, it is also very easy to install.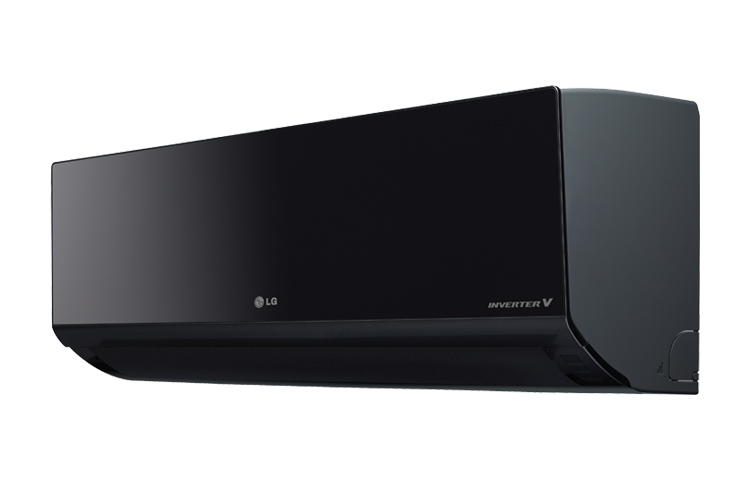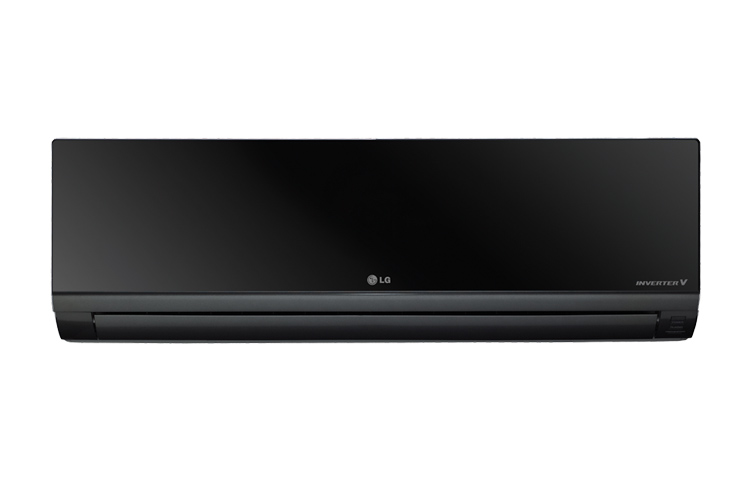 ART COOL Mirror conditioner will be the right choice for those who want a modern design and smooth shapes. This conditioner has frosted glass located on the front panel that will fit in any interior.
This air conditioners' optimized design provides a powerful airflow, which lowers the temperature up to 5 degrees in 5-6 minutes, providing cool air in every corner of the room. Four-way turning function quickly and effectively blows air in different directions. It is also designed to be easy and convenient to install, regardless of the place of installation and the number of persons taking part in the installation.